Big Brother – Kaitlyn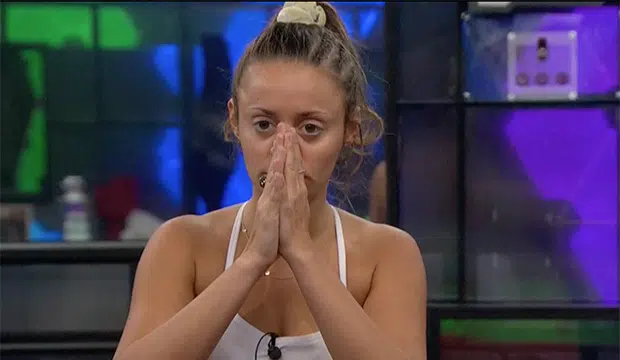 Jul 27, 2018
Ara Andonian
How fun is this season of Big Brother so far right?!
Loudmouths, backstabbing, and twists…oh my! I mean let's be real, it wouldn't be BB without it right? Every week someone gets shown the door, they'll be hanging out on Beach Mornings to fill us in on what went right, what went horribly wrong, and more! Kaitlyn played the best game she could but the odds were stacked against her, and so many of her fellow houseguests whispering her name in each others ears, she just couldn't commandeer the house into keeping her around. Even after a second chance, things just didn't work out and left her with a lot of unanswered questions.
Will she forgive Fessi? How about Sam? Is she cool with Haleigh? Will she and Tyler have words after the season? The answers to these questions and more are below!
– – – – – – – – – – – – – – – – – – – – – – – – – – – –
Kaitlyn, What a crazy season! People came to play and play hard, you included. How soon did you get a sense of how real this game was?
The second I walked into the door. There was this energy in the room when we were all introducing ourselves that was unexplainable. I knew that people were there to play and to play hard. At the same time everyone was so great and nice and personable. I would have never expected everyone to be as ruthless as they were.
You have a keen sense of awareness not everyone has. Do you see it more as a gift or a curse?
It is always a gift to be more aware. I think there are pros and cons to having such a strong awareness because some things you just don't want to know but at the end of the day I would rather be intensely aware than naïve.
Alliances and relationships are everything in a game like Big Brother and not only do friendships develop, emotions do too. You and Fessi has a special bond in that house. What was that relationship like day to day.
Fessy and I are actually losers. Everything we did was so weird. And truthfully, before coming to this game I thought I was one of the weirdest people in America and now I know that there is someone ten times weirder than I am. We would just mess around and make each other laugh.
When you found out he had the same kind of relationship in the house with Hayleigh what went through your mind?
I mean my initial reaction was like a feeling of rejection but at the same time I was excited for him in a weird way because he had never had friends that were girls. He went from having literally none to a bunch. Every guy should have girl friendships. I am happy he has made so many beautiful relationships in the house.
When he called you Hayleigh by mistake I almost threw my remote at the TV. He's gonna have a lot of explaining to do when he gets out. Why do you think he backed away from being your ride or die in there?
Fessy is easily influenced and I just wasn't persuasive enough for him. He found other people that persuaded him against me and I don't blame him for being an easily influenced person.
I'd be an emotional wreck in that house so I can only imagine how houseguests deal all day every day in the game, but what are your feelings towards Hayleigh and what would you say to her if you had a few minutes of just you and her time?
I love Haleigh. I love, love, love her. It is a shame that she didn't feel like I wanted to be her friend because I see her as a sister. That girl doesn't have a choice. She is stuck with me forever. If I was with her right now I would remind her to stay true to yourself, to follow your intuition and to remind her that she is the light of the room.
What do you wanna say to Fessi right now?
I forgive you. That is it.
Sam's speech was a shocker. Everyone's jaws dropped when she nominated you and Hayleigh. She talked about female empowerment then she's snuggling up to Fessi five minutes later. What do you wanna tell Sam when you guys get a minute after the season?
I am going to have a discussion with Sam on what my opinion of female empowerment is. What it means to me and I would also like to hear what it means to her. Then we will take a shot of whisky and call it a day.
Who do you hope surprises you and goes all the way this season?
Rachel. Rachel and I are very similar people and she has been doing an incredible job while playing this game. Rachel has worked so hard to be where she is today and I hope that she doesn't let her emotions get the best of her like they did for me.
– – – – – – – – – – – – – – – – – – – – – – – – – – – –
Catch the 20th season of Big Brother three nights a week on Global – Ara