RCMP Gratitude Event for a Stronger Community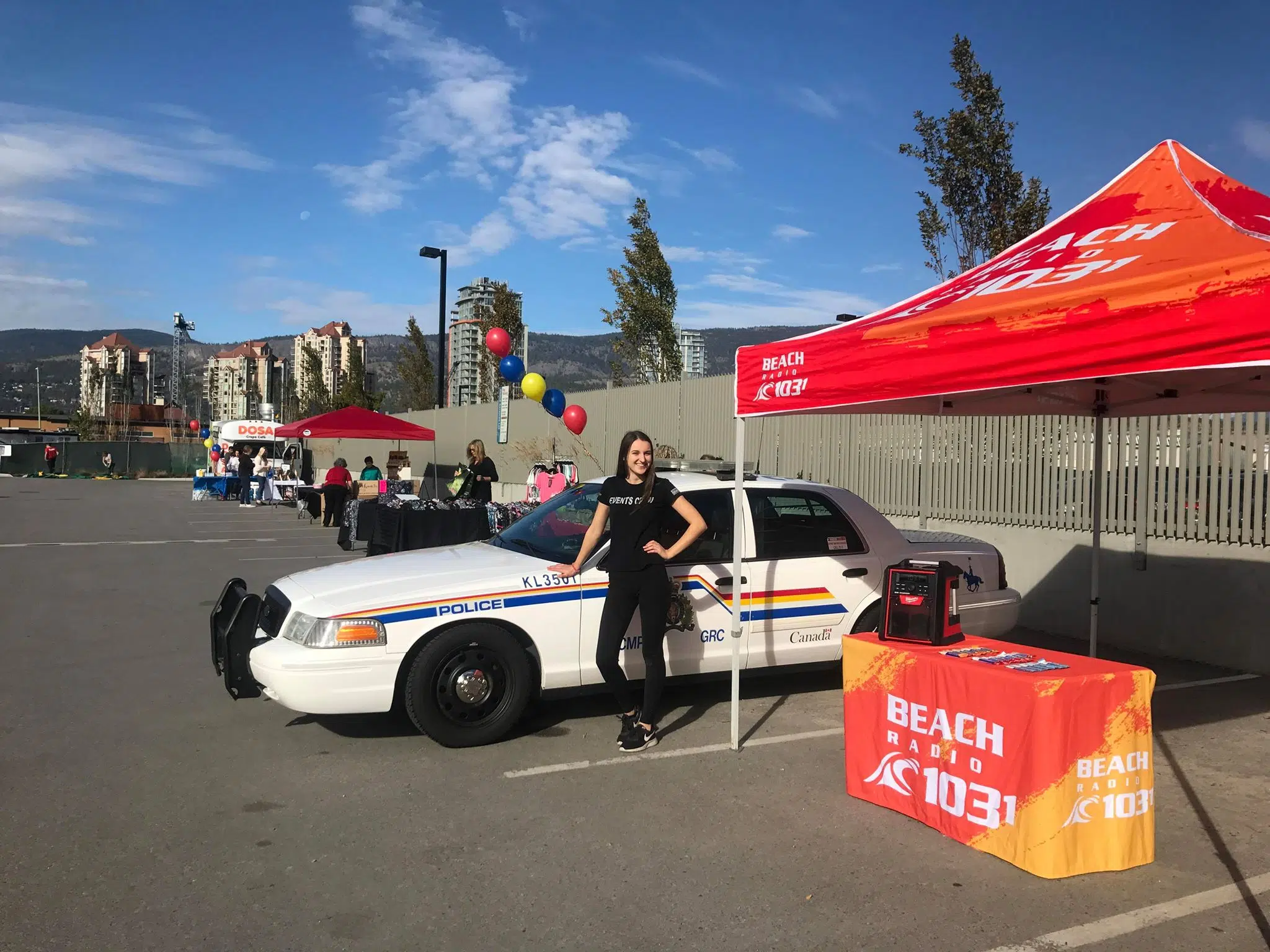 Today your Beach Radio Events Crew participated in the Family Fun Day RCMP Gratitude Event.
The event kicked off at 11 and continued until 4 at the RCMP station. The Beach Crew was busy playing 103.1 Beach Radio and handing out SunRype goodies to kids and parents alike.
Admission was free but there were a variety of activities by donation towards the Child Advocacy Centre of Kelowna. The Centre aims to create a safe youth-friendly environment that supports children and their community. If you weren't able to make it out today but still wish to donate, click here: https://www.cackelowna.com/
A professional face painter was kept busy with the line of kids waiting for their turn. The bouncy castles and candy booth also saw steady traffic throughout the event! Even foodies would have been amazed at the selection of food trucks and stands offering everything from chicken to vegan baked goods. Tables were also decorated with RCMP themed cookies
Members of the Child Advocacy Centre and the RCMP also gave speeches to show their appreciation for this years turn out. RCMP dogs and their handlers also gave a demonstration for the crowd.
Thank you to our dedicated first responders and everyone who came to show their support. We hope to see everyone next year!
-This was Brooke and Molly from your Beach Radio Events Crew powered by ONE Boardshop, Urban Fare, Body Autobody & Glass, and SunRype