2018 SunRype Okanagan Marathon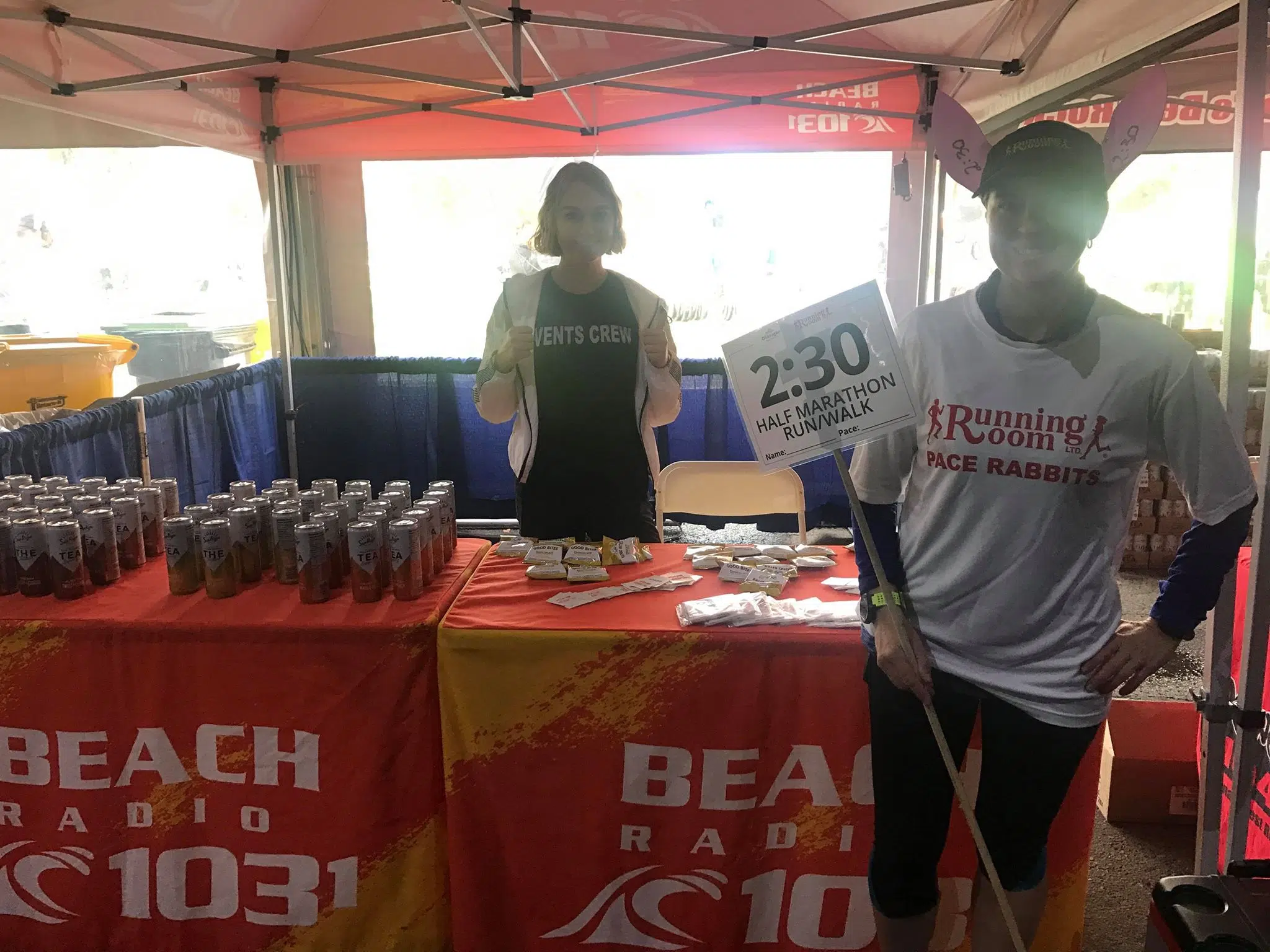 The Beach Radio Events Crew joined in the action this Friday and Saturday at the SunRype Okanagan Marathon!
Proceeds raised from the marathon will benefit the Sunshine Foundation of Canada. Their mission is to make dreams come true for children living with severe physical disabilities or serious illnesses. On Friday, runners were able to pick up their race packages. Walk-Up registration was also open for anyone still wanting to sign-up! Saturday morning started at 9am with the 3km Running Room Friendship Run. The 5km Run/Walk began at 10:30 and was followed by the ABC Kids Run at 12:45. The Sports Expo began on Friday and continued throughout Saturday! Dozens of vendors had products for sample and sale. With everything from hair straighteners to running gear, there was something for everyone! There were also food trucks and bouncy castles outside of the expo. Inside, the Beach Crew had tons of Sparkling Tea and Chocolate Macaroon Good Bites to give away! What a great snack to refuel after a race! Thank you to all the volunteers and participants who make this event successful each year. We hope to see you at the next SunRype Okanagan Marathon!
~This was Brooke, Brendan, and Molly from your Beach Radio Events Crew powered by SunRype, ONE Boardshop, Urban Fare, and Boyd Autobody & Glass.